LASER CUT OUTDOOR DECORATIVE SCREENS FOR PRIVACY, DOORS AND WINDOWS
Made to measure is our speciality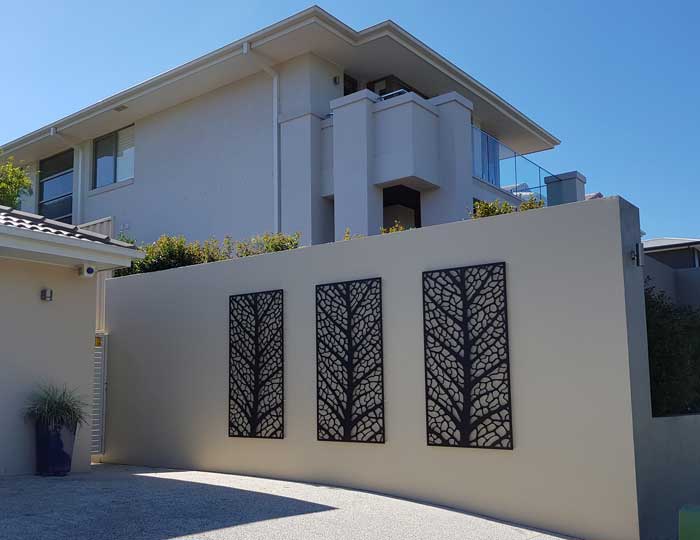 DECOVIEW OUTDOOR DECORATIVE SCREENS
Give your home a facelift with Decoview laser cut outdoor decorative screens. Custom made to fit your home perfectly there is no end to the benefits of a Decoview outdoor decorative screen.
Whether you're looking for some privacy from neighbours, a feature for your wall or a fence topper for your property, Decoview laser cut decorative screens can be custom designed to suit almost any application. Make a statement in your neighbourhood with one of our stylish stock designs, or let your imagination run wild and design your own. The perfect addition to any home a Decoview outdoor decorative screen will have your home the envy of the street in no time.
At Decoview we make it so easy to transform your home. Simply choose a design, decide on the size and colour you need and, on site we will manufacture your beautiful laser cut outdoor decorative screens. Proudly designed and manufactured in Australia, built to withstand the rugged Australian climate, Decoview outdoor decorative screens are setting the standard in the industry.
For more information please visit our decorative screen website www.decoviewscreens.com.au

CNC LASER PRECISION
All Decoview outdoor decorative screens are made with state-of-the-art equipment to ensure some of the most detailed designs for you to choose from

Delivered to your home
Decoview laser cut outdoor decorative screens are delivered to your home, just make your choice of what design you want and let Decoview do the heavy lifting.

Australian Made
Australian designed and manufactured to withstand the harsh Australian climate, proudly supporting local employment.

Corrosion Resistant
Leading the industry in corrosion resistant outdoor decorative screens. Manufactured from corrosion resistant, powder coated aluminium, Decoview screens are built to last.

LASER CUT OUTDOOR DECORATIVE SCREENS
Screen sizes up to 1500 x 3000

Pre laser cut holes and folded framework options for easy install

Huge range of stock designs and colours to choose from

Custom design is also available

Edge rounded and finished for no sharp edges

Manufactured from quality corrosion resistant powder coated aluminium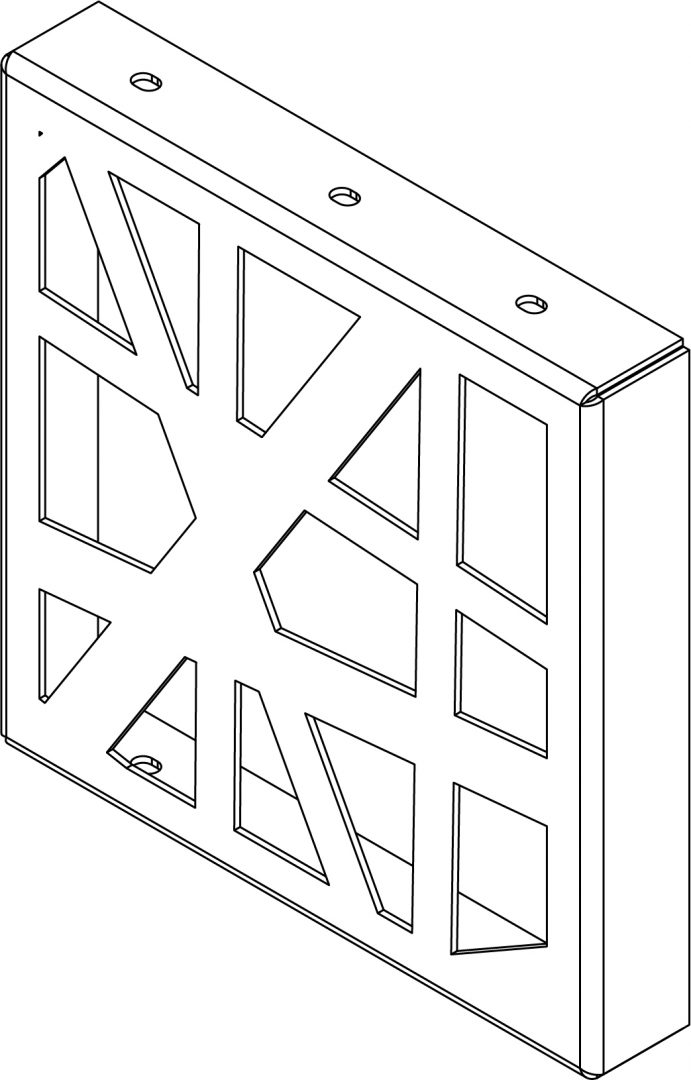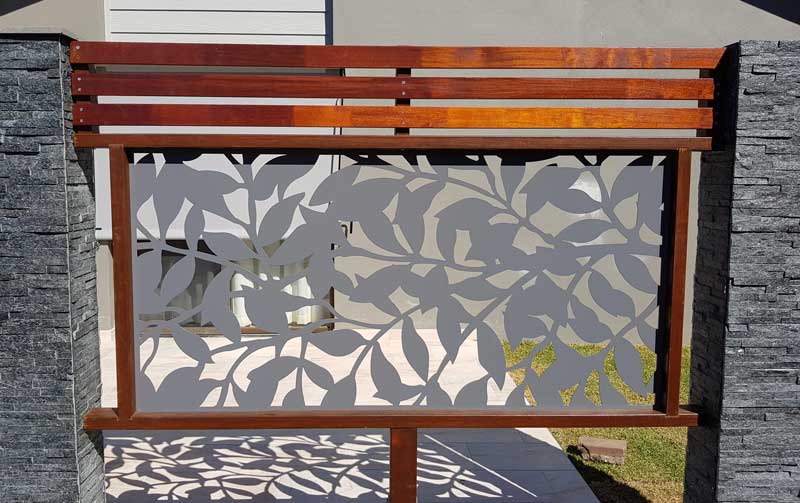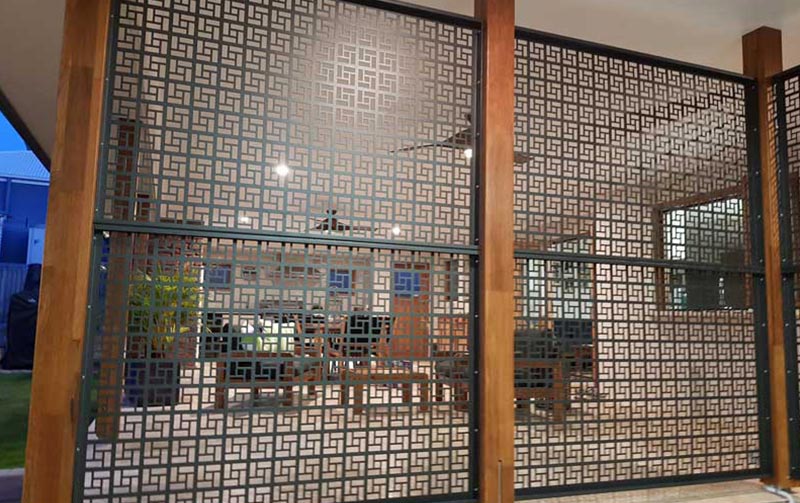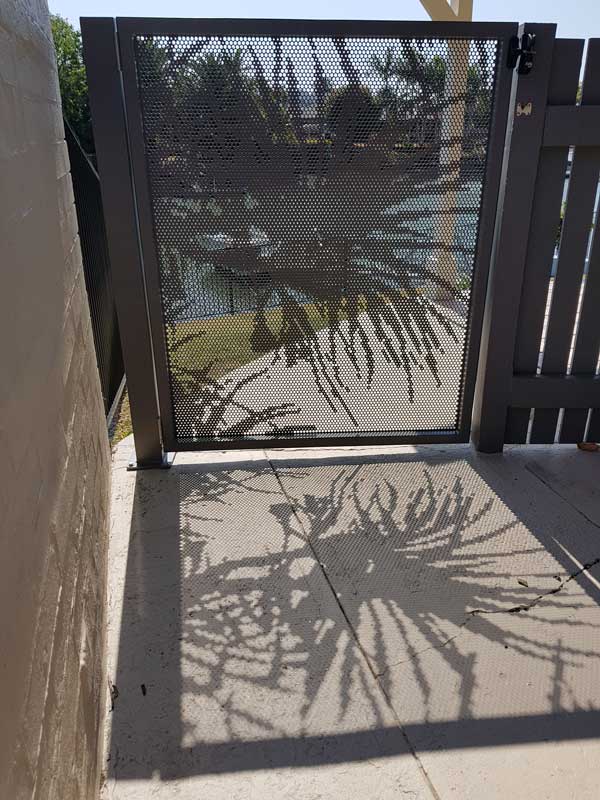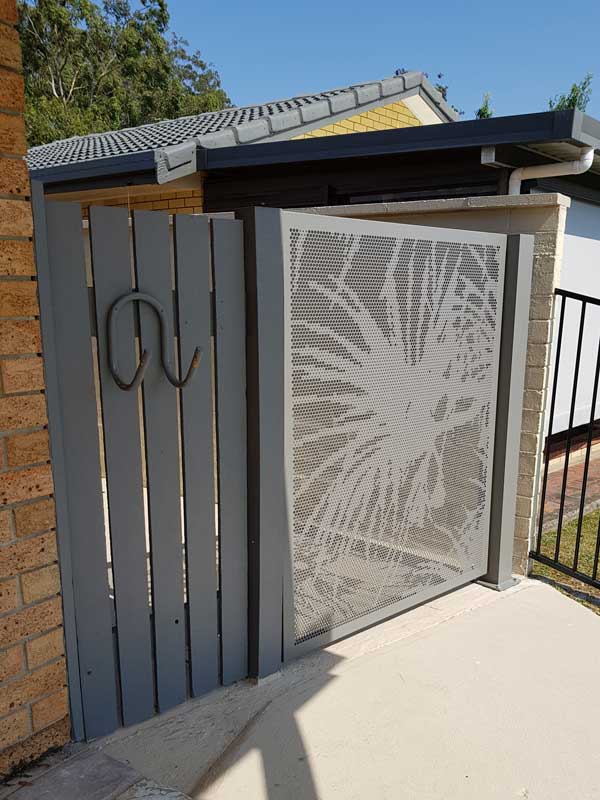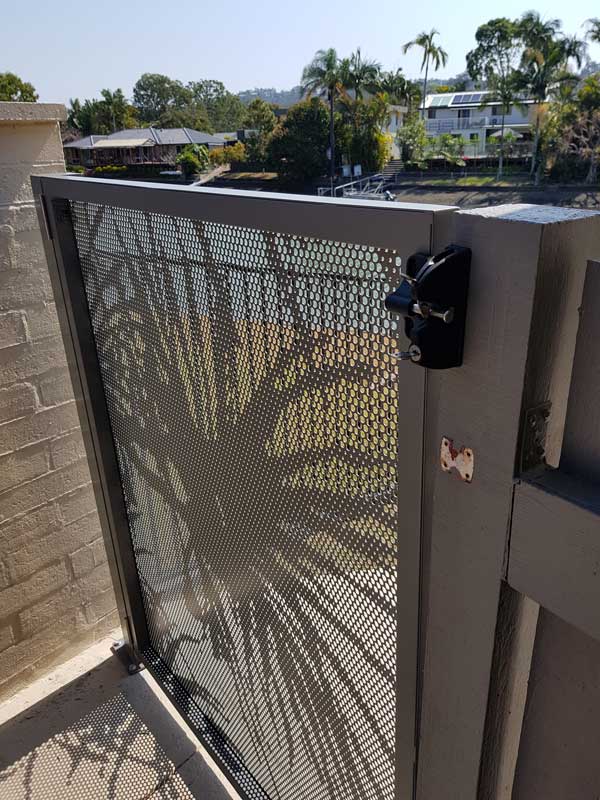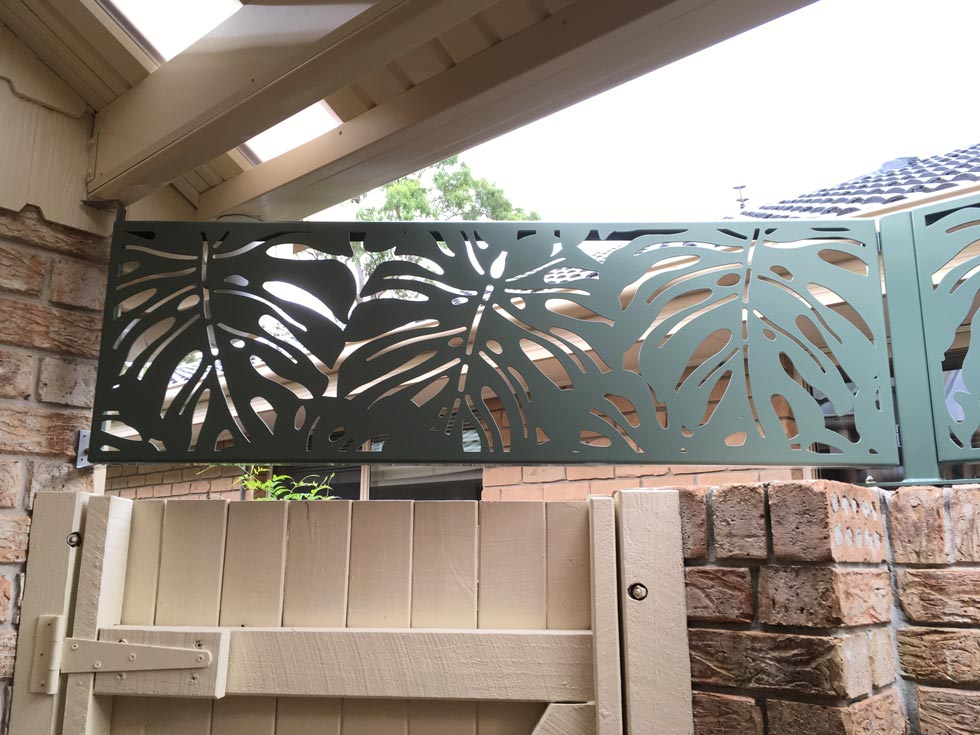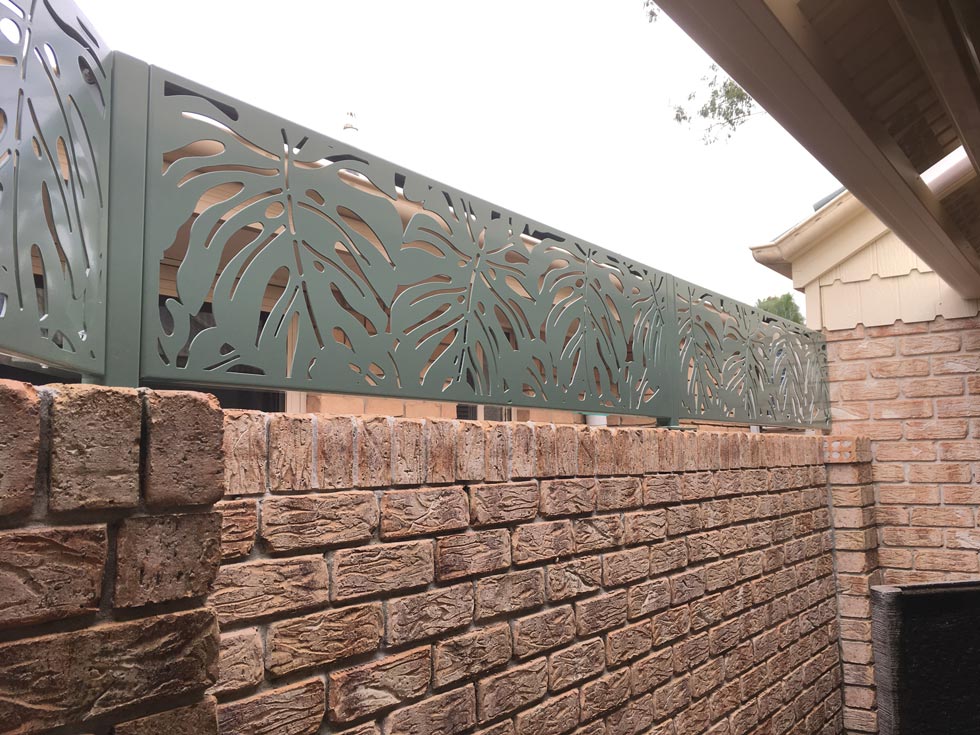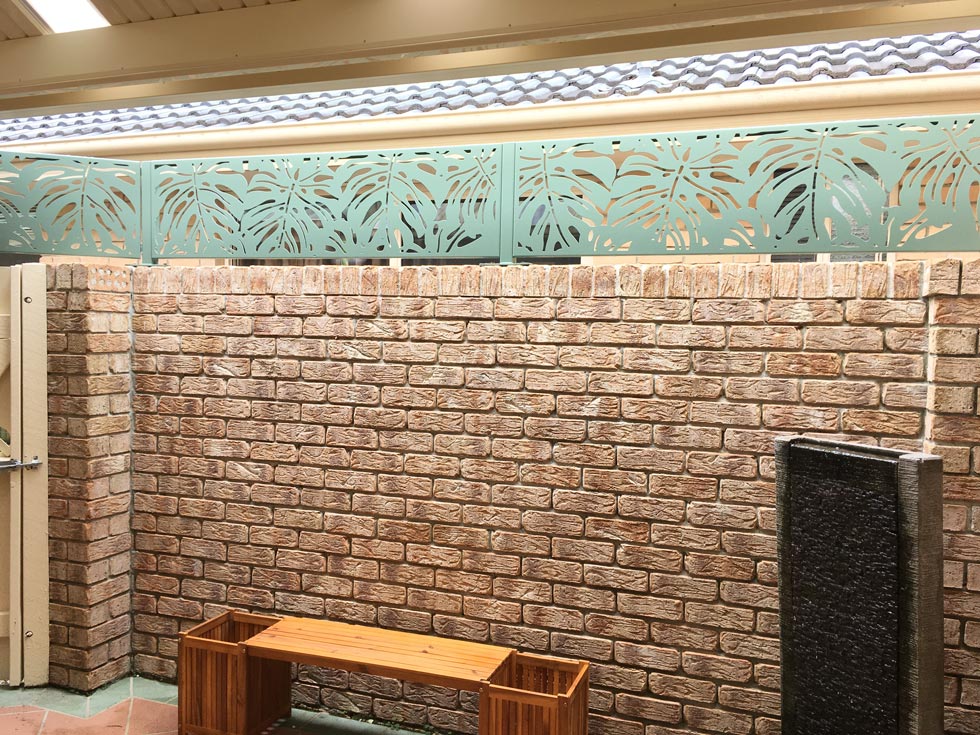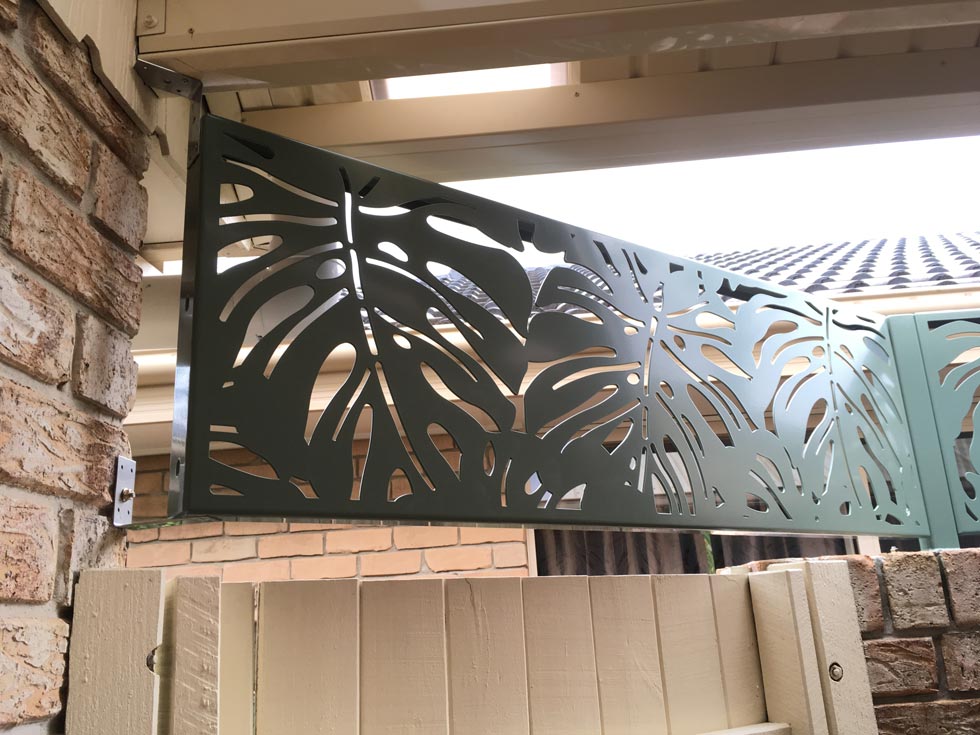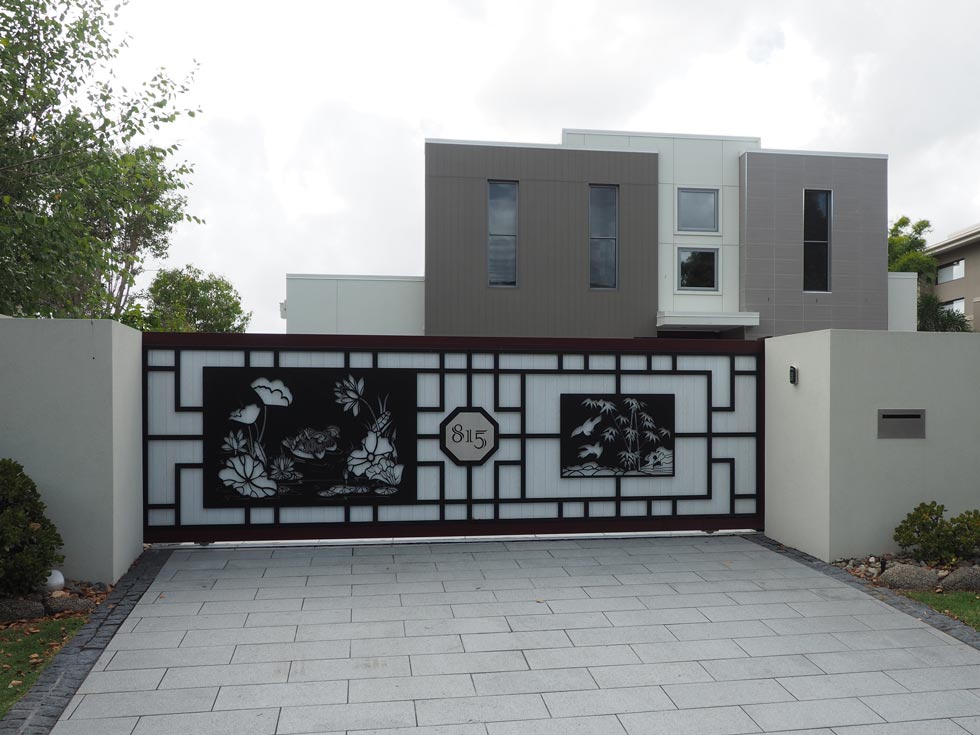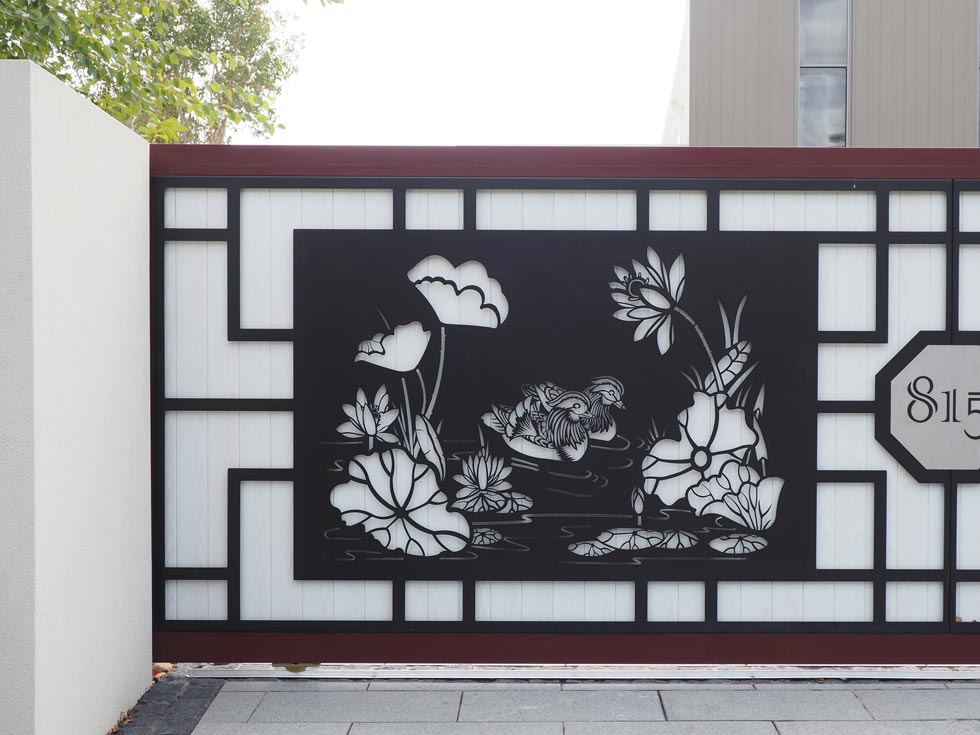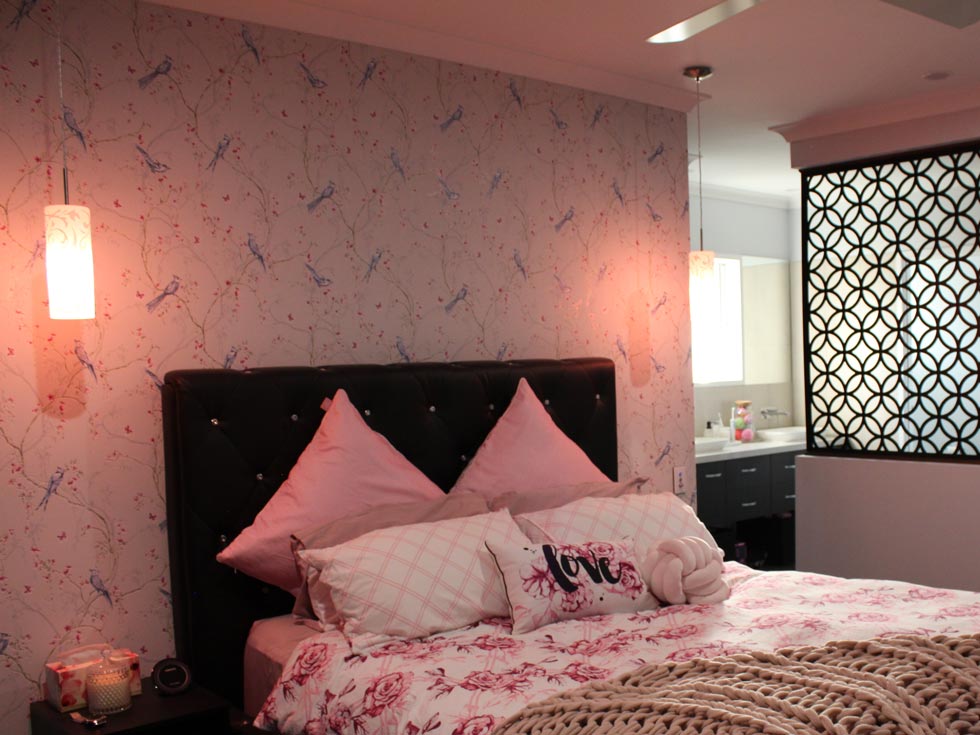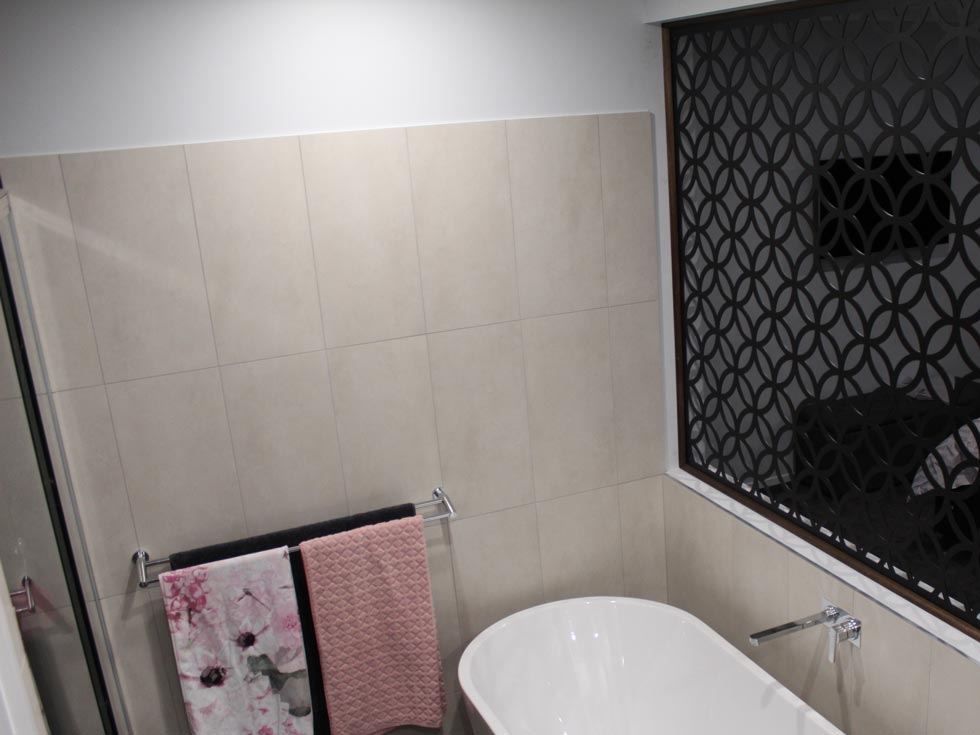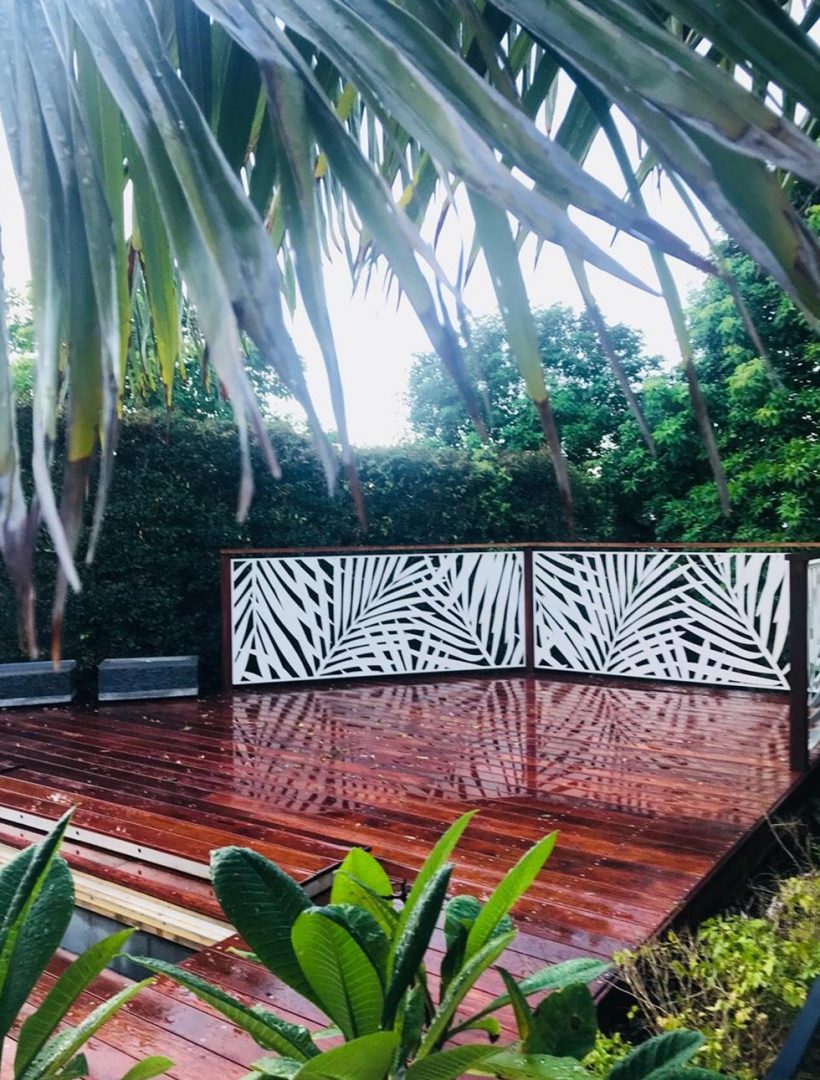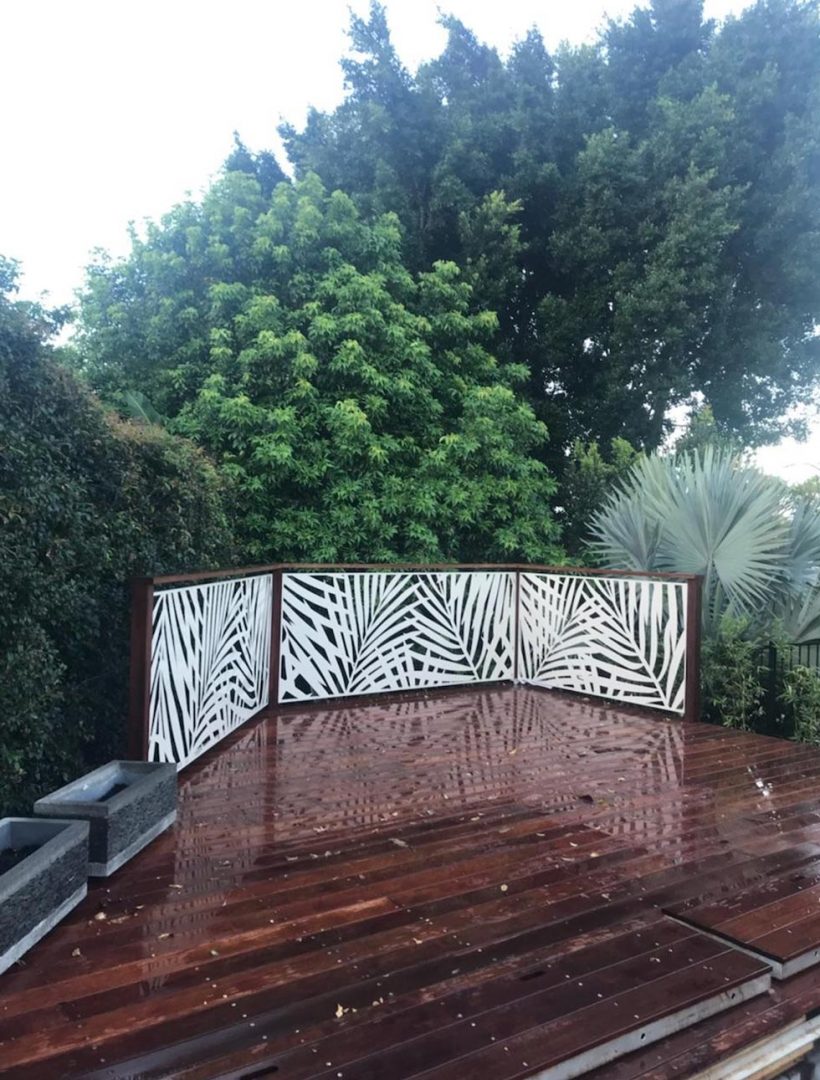 LASER CUT DECORATIVE SCREEN DESIGN CHOICES
Let's get started on pricing your new Decoview outdoor decorative screens today. Email us on sales@decoview.com.au or call 1300 332 688.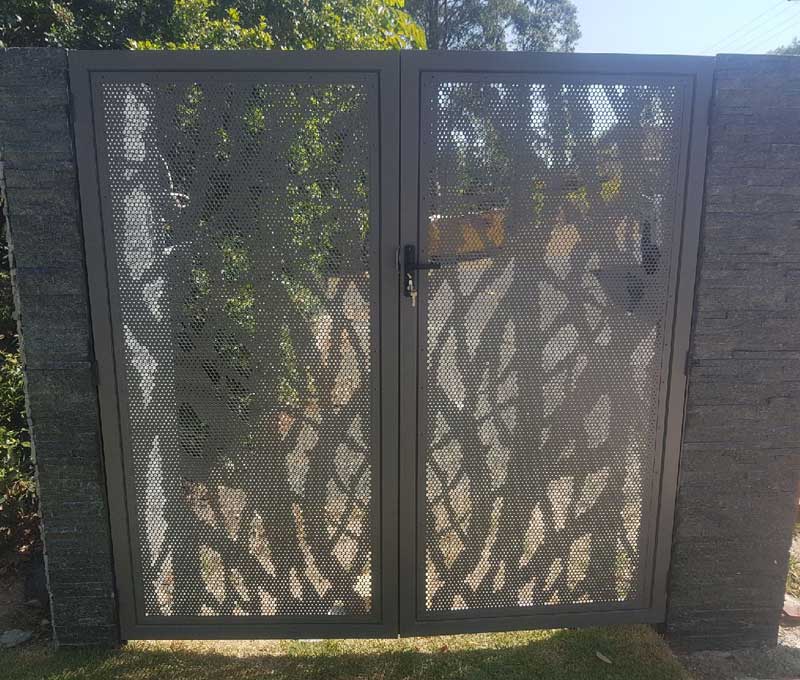 Can I design my own outdoor decorative screen?
Yes, you can. If you have a custom design in mind you can talk with one of our team members and turn your creative flare into reality. It is really as simple as sending an image through and we will replicate it for you.
Can I use the outdoor decorative screens indoors?
Absolutely! In fact, many people choose to use their screens indoors to separate rooms or some even hang them on their walls as artwork. The only limit to the use of a Decoview outdoor decorative screen is your imagination.
Can I choose any colour that I want?
Every outdoor decorative screen is powder coated and coloured with the Dulux Powder Coat series of colours. There are over 100 colours to choose from and there are even some effects like rippling available as well.
How long will my outdoor decorative screens last?
Decoview screens are manufactured from marine grade aluminium and powder coated in Dulux polyester thermosetting powder, our screens are built to last a lifetime and withstand the harshest Australian conditions.
Can I replace my current screens with Decoview outdoor decorative screens?
Yes, you can, we can custom cut to fit the space you require. Screens are available in sizes up to 1500 x 3000.
Can you deliver my screens?
Decoview outdoor decorative screens are shipped nationwide so whether you are in Brisbane, Melbourne, Sydney, Townsville, Cairns, Gold Coast or Newcastle you can still order you screens and have them delivered to your door. Options are available for international customers as well, just contact the team for International shipping.